Check out the information on available hours and the benefits of massage on the left. Make an appointment by calling or texting 715-529-9182. Email us at jrosemassage@gmail.com. Use our online scheduler by clicking on the button above.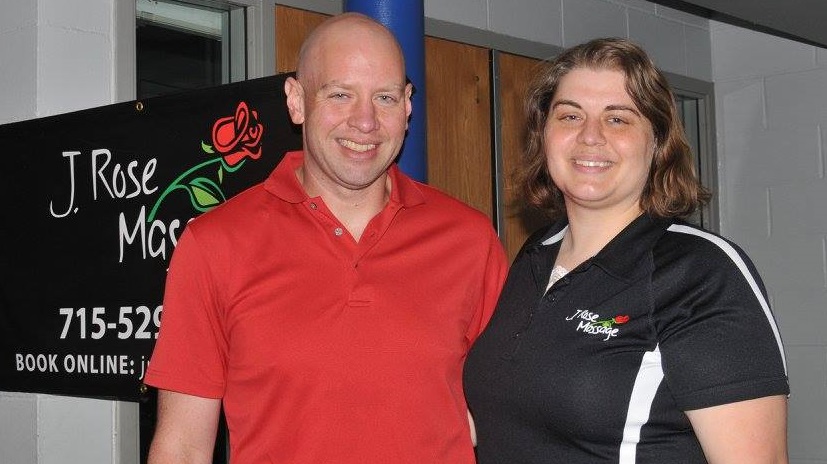 We're the Roses, Jeremy & Candy. Welcome to our website. We aim to provide exceptional table and chair massage along with other services that compliment our work. Our office is arranged to bring the maximum relaxation and pain relief for our valued clients. Our hours are geared to be there at your most available times.
NEW CLIENTS: All new clients are required to pre-pay for your first appointment. We have had a rash of new clients cancelling last minute, so to prevent a last minute cancellation or no-call-no-show, we ask that you pay for your first appointment ahead of time. You may do so online on our online scheduler, by calling Candy with a credit card number, or by coming in during our office hours: Monday-Wednesday 10am-3pm.
If it's been more than a few months since you were in or you've never come to see us before, call Candy first at 715-529-9182 for assistance with our online scheduler and getting put into the books.
Returning clients can click above to request an appointment and check out available series and package options!
Be sure to "Like" our Facebook page as well for special updates and exclusive offers.